Our Purpose and Values
Adding real value to our clients with a unique, practical and caring service. We do this by providing long-term practical advice and emotional support tailored to meet the individual needs of those affected by a serious physical or mental health condition, disability, trauma or bereavement.
We treat people with respect and always take the time to listen non-judgementally. Our compassion and creativity ensures a uniquely personalised and confidential service.
Meet the Team
Our Management Team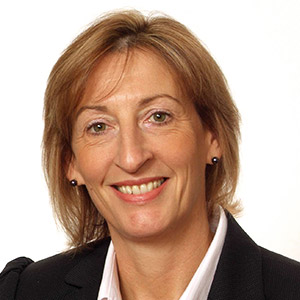 Christine Husbands CDir FIoD
Managing Director
Christine spent the initial part of her career in financial roles and she has held several board positions in Financial Services and is a Chartered Director "When I worked on the acquisition of RedArc, I just fell in love with the business and was delighted to pick up the reins in 2010.
"I am very proud to be helping so many people at often the most difficult times of their lives whilst at the same time I enjoy the commercial business challenges."
Christine has 2 daughters and in what little spare time she has, enjoys needlework, gardening and walking.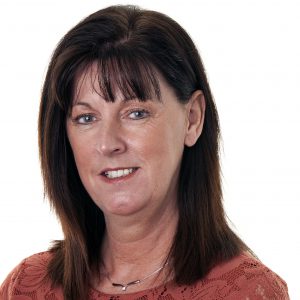 Sue Kinsella RGN
Head of Nursing Services
Sue trained at the Royal Liverpool Hospital and worked in the NHS for 27 years, primarily in acute medicine. She has wide experience and an interest in all aspects of nursing.
She feels passionate about being a nurse and caring for people in difficult situations. Sue joined RedArc in 2008 and she says "I have been delighted with the company's values and ethos. I have great job satisfaction in being able to help people and really make a difference in a supportive and encouraging environment".
She enjoys reading, exercise and one of her personal achievements includes running the London Marathon.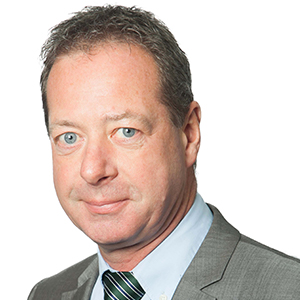 Aled Powell
Operations Manager
Aled joined RedArc having worked in financial services for more than 30 years. He has gained valuable commercial and operational experience working with leading banks, building societies, insurance companies and finance brokers. All of which has been invaluable to his role with RedArc.
He says: "I have always tried, through my work, to help people, whether they were clients, colleagues or business associates. However, from the moment I first met RedArc I felt I had found a company and a role that would really make a difference to people's lives. I have not been disappointed."
Outside of work it's all about the family, even though much of that revolves around football, not just watching but managing and coaching two of the teams his sons play for.
RedArc Nurses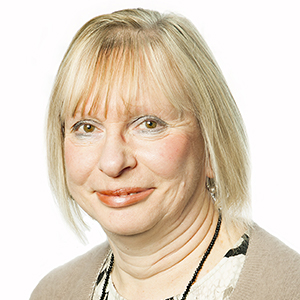 Denise Chase RGN
Senior Personal Nurse Adviser
Denise has been in nursing for over 30 years and trained at St James' Hospital, Leeds. She has worked in many areas including midwifery, elderly care and community nursing and spent 10 years working in Australia. Her most recent position was manager of a large care home providing care for the frail elderly, palliative care and dementia care. Denise felt that the time was right for a new challenge after developing the care home from a new build and joined RedArc in September 2011. She has a special interest in older people and cancer care.
Denise enjoys time with her family, reading, walking in the country, drag racing and travelling around on her husband's motorbike.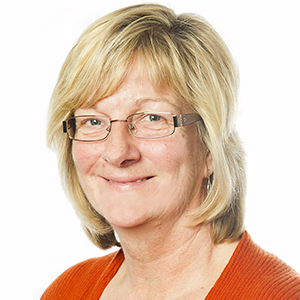 Elizabeth Scarratt RGN
Senior Personal Nurse Adviser
Elizabeth has been an RGN since 1984. She has gained a range of experience in the NHS in Liverpool and Wirral hospitals. During the last 20 years she has had experience working in Nursing Homes, the last five years as the Lead Nurse/Deputy Manager.
She has specialities in Care of the Elderly, General Nursing, Palliative Care and an interest in Autism.
She enjoys time with her family, travelling, ice hockey, football and walking.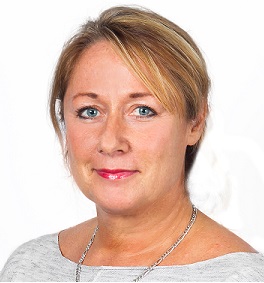 Adele Phoenix RMN
Personal Nurse Adviser
Adele completed her general nurse training in 1991 and joined the Princess Mary's Royal Air Force Nursing Service. She remained in the RAF for 24 years, initially working in military hospitals as an orthopaedic nurse. Adele completed her mental health nurse training in 2008 and subsequently worked in the Departments of Community Mental Health, delivering mental health support to both military and civilian patients.  Most of her experience has been providing therapeutic interventions for those with depression, anxiety, stress related problems and post-traumatic stress.  She completed tours at numerous bases, including overseas, and regularly worked as part of the aeromedical evacuation team during her time in the Service.
She opted for early retirement from the military in 2015 in order to fulfil her love of travel. She joined the RedArc team in September 2017.
Adele loves to experience new cultures, reading and walking.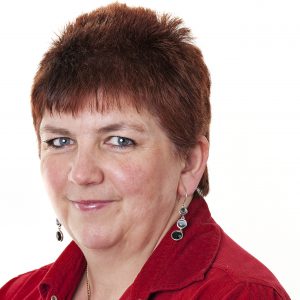 Caroline Love RGN
Education & Training Co-ordinator and Personal Nurse Adviser
Having worked in nursing homes for more than 20 years, the last four as manager, Caroline felt the time was right for a new challenge – and thus joined RedArc in January 2009. Her special interests are elderly care, Multiple Sclerosis (MS), Parkinson's disease, and Progressive Supranuclear Palsy.
She enjoys spending time with her family and friends, listening to music, cooking, walking and reading.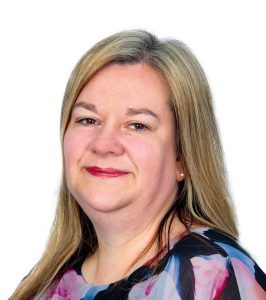 Helen McGuire RGN
Personal Nurse Adviser
Helen qualified as an RGN in 1994 at Warrington Hospital. On qualifying she worked on an acute haematology ward at the Countess of Chester hospital.
During this time she developed an interest in Palliative care and when a post came up at The Hospice of the Good Shepherd in Chester it was a perfect opportunity to move into the Hospice movement. Helen then moved to St Rocco's Hospice in Warrington, where she has worked for the last 16 years.
Throughout her time she continued to develop her skills and knowledge to further support her patients and has gained a 'Care of the Dying' qualification, diplomas in both aromatherapy and reflexology together with holistic symptom management training.
Helen enjoys spending time with her husband and three daughters. Helen enjoys supporting Liverpool football club, swimming and listening to music and her ambition is to learn to play the saxophone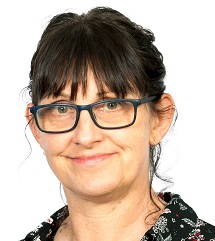 Julie Allen RGN
Personal Nurse Adviser
Julie previously worked as a carer in the community before qualifying as a Registered General Nurse through Staffordshire University. Upon qualifying she worked at the Robert Jones and Agnes Hunt Orthopaedic Hospital before moving into palliative care. Her special interests include motor neurone disease (MND), bereavement support, palliative care and spinal injuries.
She enjoys spending time with her family, gardening and going to the theatre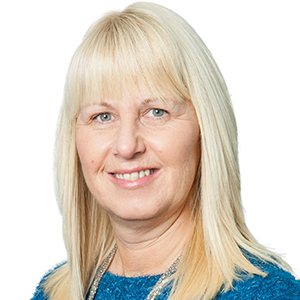 Karen Jones RGN
Personal Nurse Adviser
Prior to her nurse training, Karen worked in the community, in hospitals and nursing homes as a healthcare support worker. She qualified as a Registered General Nurse in 2011 at Bangor University and went on to work as a Community Nurse caring for people who were housebound and of varied age groups. Karen has also worked in Accident & Emergency, Surgical and Medical wards, Surgical Assessment Units, Day Surgery care, orthopaedic discharge and care of the elderly.
Wishing to work more closely with patients and their families, Karen worked in a nursing home, providing care and support for people with comorbidities and complex needs. Karen has a special interest in ME and CFS (Chronic Fatigue Syndrome).
Karen enjoys spending time with her family. She also likes walking in the fresh air, socialising and eating out.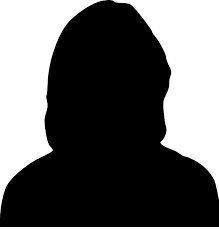 Margie Hickey RGN
Margie completed her general nurse training in 1995 and worked in a variety of surgical and medical settings in the NHS.
She left the hospital setting in 2007 to work in general practice and then joined Merseyside Police forensics team. Here she gained valuable experience in dealing with complex mental and physical health issues in a challenging custodial environment. It was here that Margie gained a post graduate award in forensics from Teeside University.
Moving into the private sector, Margie worked on a large research project studying COPD and asthma treatment in Salford before returning once more to general practice and qualified as a Best Interest Assessor at UCLAN.
Away from work, Margie enjoys spending time with family and friends. In 2017 she raised over £10,000 for a local hospice walking the Great Wall in China with her sister. She joined Redarc to continue her love of supporting patients particularly those undergoing treatment for breast cancer.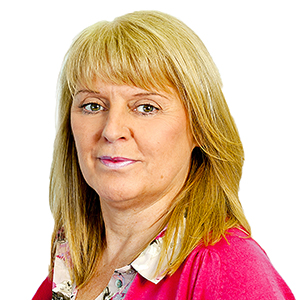 Pat York RGN
Personal Nurse Adviser
Pat trained at the University Hospital of Wales in Cardiff and has been nursing for 32 years. She initially worked with children before moving on to general medicine and then cardiology. In 2003 she moved on from Coronary Care to work for NHS Direct where she stayed for 10 years.
She has now brought her skills to RedArc and is enjoying the challenge.
She likes spending time with her family, geocaching (but not when it's muddy), cooking, reading and watching a good film.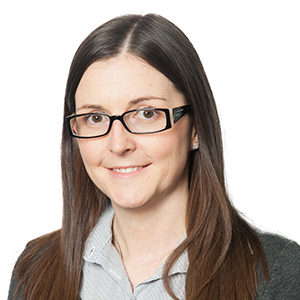 Sarah Cross RGN
Personal Nurse Adviser
Sarah began her career in the health sector in 2005 working for the NHS as a staffing support co-ordinator. She quickly fell in love with the caring aspect of nursing and decided to commence her nurse training at the University of Chester.
Her main experience is in cancer care, working for one of the largest networked cancer centres in the UK and most recently in orthopaedics. Sarah has also had the opportunity to work in many other areas such as acute medicine, elderly care and the women's and children division.
In her spare time Sarah enjoys reading and singing, and spending time with her children.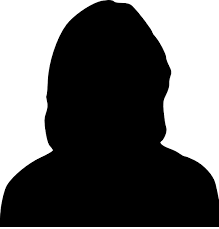 Sarah Hughes RMN
Personal Nurse Adviser
Sarah worked as a carer in nursing homes for many years before qualifying as a registered mental health nurse through Bangor University.
She has since spent several years working within the NHS Primary Care Mental Health Service, providing mental health assessments and brief therapeutic interventions. During this time, she also facilitated psycho-educational groups to help people improve their emotional resilience.
When she's not in work, Sarah enjoys music, reading and creative writing.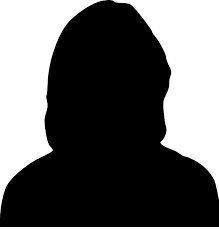 Sharon Lamph RGN
Personal Nurse Adviser
Sharon worked supporting adults with learning disabilities before starting her general nurse training at Edge Hill University in 2008. After qualifying Sharon worked for the NHS within Acute Medical Emergency Services and GP triage assessment unit within Aintree University Hospital.
She then left the hospital setting but remained within the NHS to work in a nurse led inpatient community rehabilitation unit.
To gain further skills and experience Sharon began working as a Community District Nurse, where she developed a passion for wound care and became the Tissue Viability link nurse within the community setting.
Sharon is also highly skilled in end of life care and care of the elderly.
In her spare time Sharon loves to spend time with her family, she also loves watching films and box sets.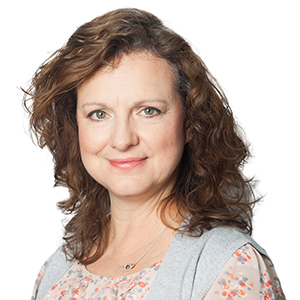 Zena Mayhew RGN RMN
Personal Nurse Adviser
Zena is both a registered mental and general health nurse with over 20 years' experience working in the NHS and private sector. Her special interests include stress, anxiety disorders, depression, substance abuse and dementia care. For the last nine years Zena has worked in a nursing home using her extensive knowledge to perform many roles including that of Deputy Manager. Over the last two years she has being closely involved in the development of a new dementia community within the care home.
Zena is passionate about mental health and making a difference to people's lives.
Zena enjoys relaxing by having long walks, watching films and adding to her Lego collection.
Our Administration Team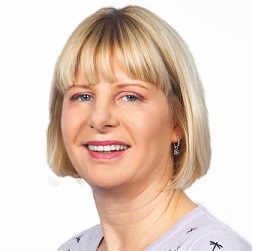 Judith Bennett
Judith spent over 20 years working for a national building society in a very busy branch and then a mortgage service centre as a mortgage underwriter. During this time she gained a lot of administration and customer service experience. In November 2010 she joined RedArc and really enjoys working in such a caring environment.
Judith is married with a daughter and loves socialising with family and friends. She tries to keep fit by running, rowing (indoor; on the river would be a step too far!), Thai boxing and participating in a dance fitness programme.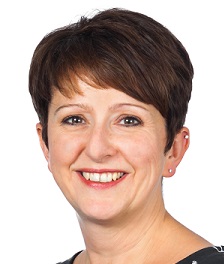 Karen Kavanagh
Karen spent 22 years working for a large building society in a variety of roles, the last ten years of which were spent as a mortgage adviser. During this time Karen gained valuable administration and customer service experience. She then spent four years working in retail before feeling it was time to take on a new challenge and return to an area of work which she loves.
Karen is married with one teenage son. She enjoys running, has recently completed her first half marathon, and having weekends away with her family.